THE BOOK: The Strategy-driven Supply chain
Integrating Strategy, Finance and Supply Chain for a competitive edge
Use discount code ALG20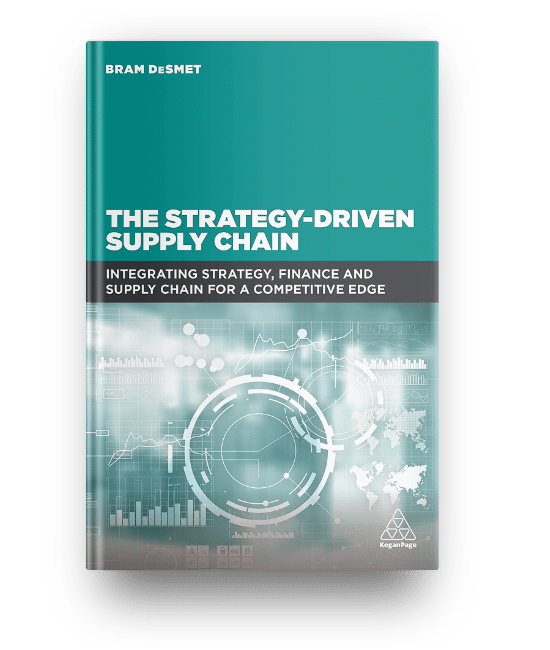 WHAT PEOPLE SAY ABOUT THE BOOK & THE AUTHOR
This second book by Bram Desmet captures the essence of how strategy, finance, and supply chain should interconnect to drive more value through Strategy-Driven Supply Chains.
The book describes how companies should balance service, cost, and cash to let their different supply chains create the best value for their varying customers. A must-read for every decision-maker in manufacturing.
Getting the fundamentals of your supply chain right is more important than ever before. Dr. Desmet connects the 'magic triangle' with consumer and customer, business, and supply chain strategy in a unique and consistent way.
Supply Chain and Supply Chain Planning are key to value generation at Hero Group, as elegantly captured by the Supply Chain Triangle prominent in Bram's books. A highly recommended read.
The Strategy-Driven Supply Chain Institute offers training, workshops, coaching, and consulting based on The Strategy-Driven Supply Chain and Supply Chain Strategy and Financial Metrics by Prof. dr. Bram DeSmet.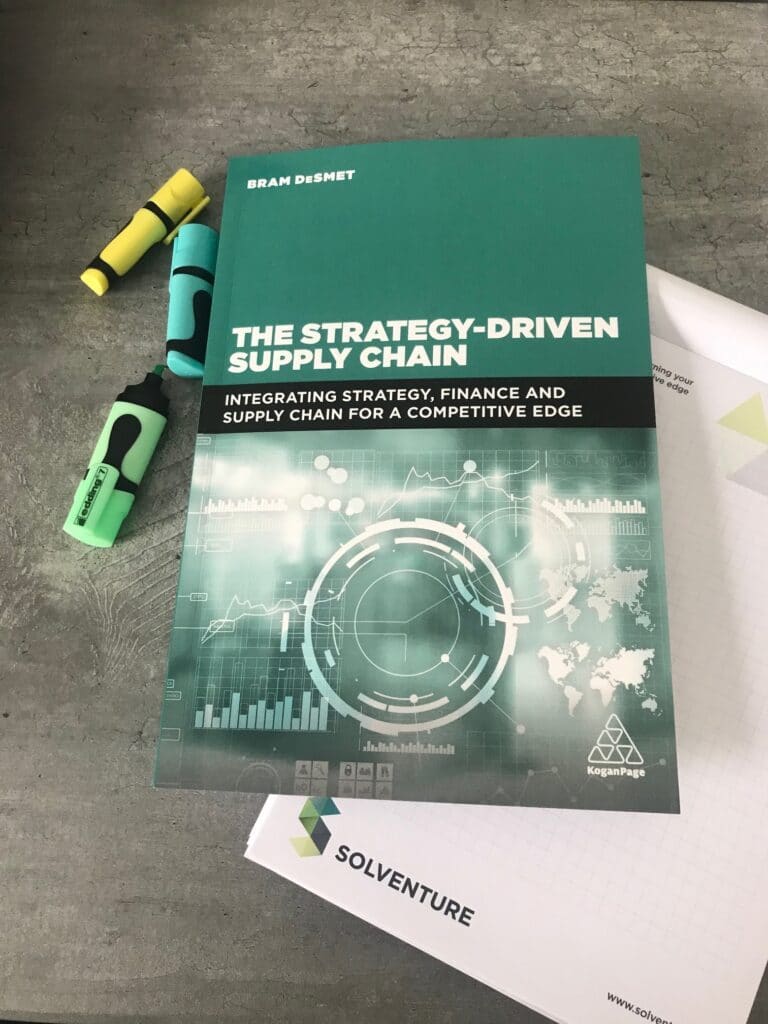 About the book
In this book titled 'The Strategy-Driven Supply Chain', Prof. dr. Bram Desmet builds further on his earlier developed concept of 'the Supply Chain Triangle of Service, Cost, and Cash'.
By using strategy models as a starting point, Bram guides you for (re-)designing your supply chain and elevating your business planning processes to the next "Integrated Value Planning & Execution" level, with aligned supply chain, financial and corporate objectives, and strategies.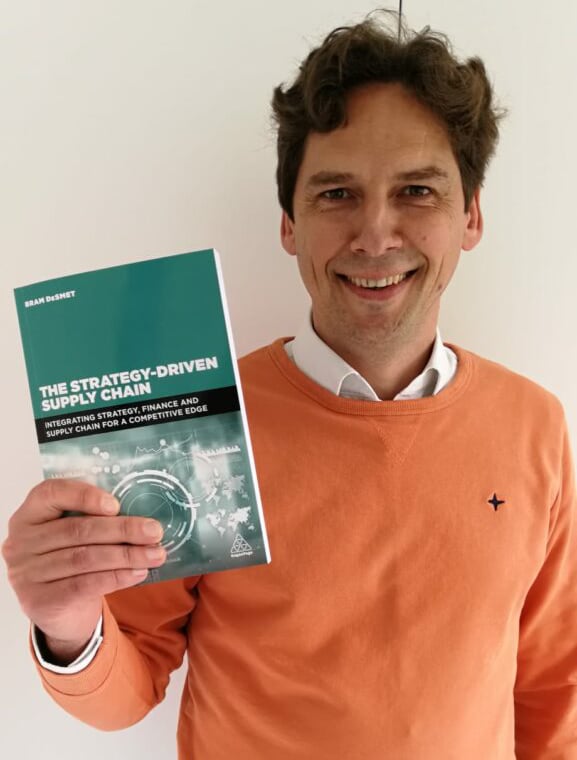 About the author: Bram Desmet
Prof. dr. Bram Desmet is the CEO of Solventure, Strategy driven S&OP is their core value and most importantly they're the European implementation partner of Arkieva.
Besides running his own business, he is a professor of operations & supply chain at the renowned Vlerick Business School in Ghent, Belgium, and is also a guest lecturer at Peking University.
In 2018, Bram published his first book which describes how financial metrics provide insights into how supply chain, strategy, and finance are interlinked; "Supply Chain Strategy and Financial Metrics". As a follow-up to his first publication, Bram has written "The Strategy-Driven Supply Chain"
Book Add-ons
Resources to the book